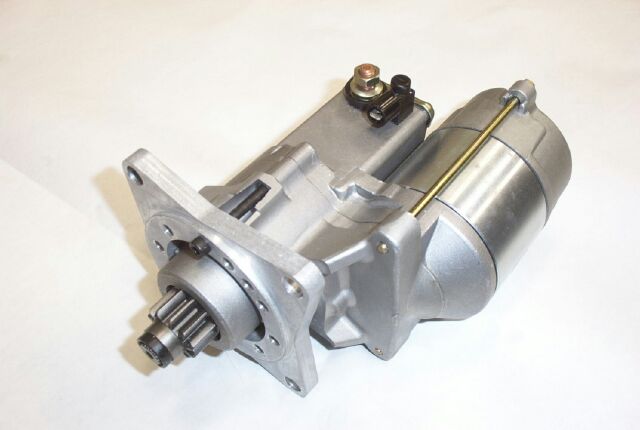 GEAR REDUCTION STARTERS
from
GUSTAFSON SPECIALTY PRODUCTS

We make high performance Gear Reduction Starters for a large variety of special cars, including Ferrari, Lotus, Triumph, Austin Healey, Jaguar, Austin Mini, MG, Rolls Royce and many others. Many of these starters can retail under $200 [US]




CAUTION: Recently it has come to our attention that at least one company has been selling an inferior competing product on ebay! If someone is selling a product claiming it will fit multiple cars that conflict with the list you find here: Beware! These starters will not fit many if not most cars they claim to, for instance the same starter claimed to fit the XJ6 and the 3.8 Jaguar, this cannot be. This is a person with no knowledge of British cars. Please stick with your British parts dealer, or our distributor on ebay, Britishstarters.com. Competition is a good thing, but only if they are selling you a product that will work on your car.


All of our starters come with either a one year retail warranty or a limited lifetime warranty for certain models. As you will see in our pictures, they are excellent units, replated like new, CNC machined, and will look at home in a show car or a 'driver'. Our standard unit is a 1.2 hp standard Nippondenso starter. Optionally, 1.9 hp units are available on special order.



If you want to ask any questions, call us at [978]281-2012 and we'll try to help you out.